Capabilities
KLPI's 6,000 sq. ft. manufacturing plant is strategically located at prestigious near to Penang Science Park in Bukit Minyak, Juru, Penang.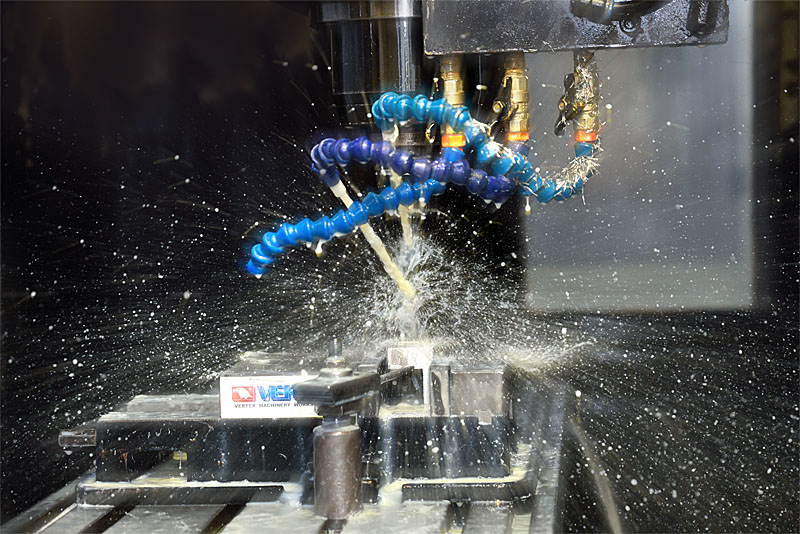 Here we have a wide range of CNC and manual machine tools giving us a broad span of capabilities to meet customer's needs:
CNC Milling 3 Axis (1000mm x 600mm)
CNC Milling 4 Axis (RotaryDia 250mm)
CNC Lathe (6"/ 8"/ 10" Chuck)
Conventional Milling
Conventional Turning
Grinding Machine
Grinding Carbide
Wire Cut and EDM
Welding and Brazing
Pneumatic Tapping Machine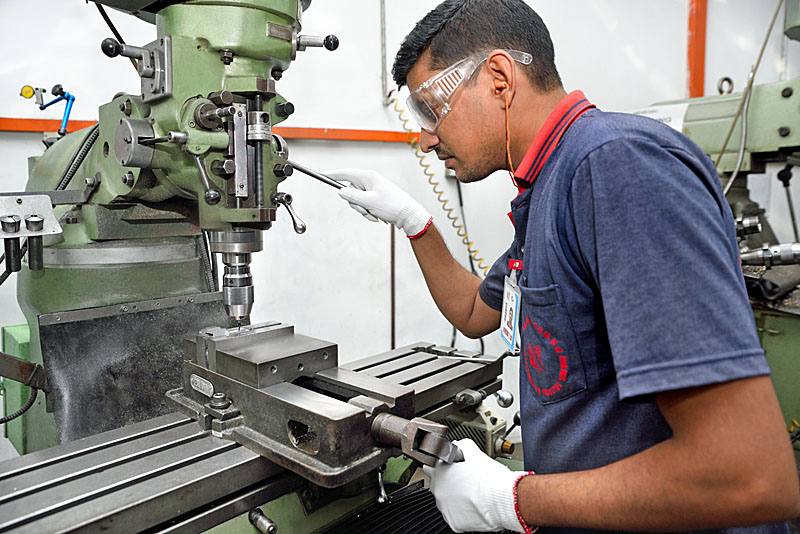 We are experienced in all types of surface treatment and finishing including Anodising (sulphuric and chromic), Electro and Electroless plating, Chrome and Paint. In addition to our vast experience in handling wide range of high-quality material finishes, KLPI is able to complete product marking, engraving and laser etching to your exact specifications.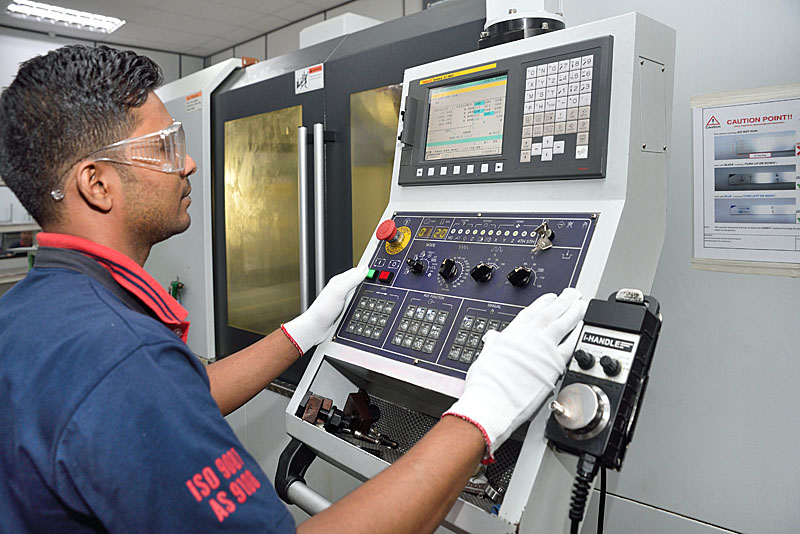 KLPI's range of CNC mills and lathes feature the latest computer aided manufacturing software in order to efficiently produce complex components to the tightest of tolerances.